Men For Change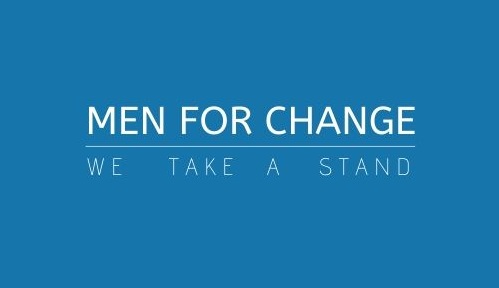 " Be the change you wish to see in the world. "
- Mahatma Gandhi
What is Men For Change?
Each spring, men and men's groups contribute $100 each.
Anyone can contribute $100 in honor or memory of a man who exemplifies the spirit of the Campaign.
They collectively support CVAN's services for battered women and their children.
Everyone is listed in a full-page newspaper Ad on Father's Day.
Men are taking a public stand against domestic violence.
How do I get involved?
This year an amazing 929 men and men's groups came together to be Men For Change!
Click to view the 2019 Men For Change Ad.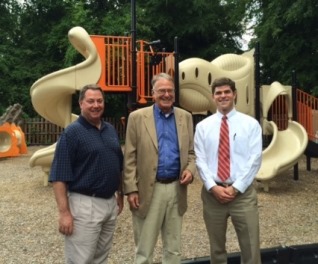 Join Us (From left: Men For Change, Alan Davis, Joe Hunter and Harris Morrison)
2020 Men For Change Committee
Michael B. Robinson, V.M.D., Chair
Cabarrus Animal Hospital
Rev. Donald E. Anthony
Grace Lutheran Church
David Baxter
Cabarrus County Television, Retired
Howard H. Bentley
Wells Fargo
Howard L. Bertram
Complete Design & Packaging
Woody Cain
Motor Racing Network
Rick Carpenter
Conitex Sonoco
Alan P. Davis
Retired
Norman Franklin
Office of the State Fire Marshal
Chief Gary J. Gacek
Concord Police Department
Merl Hamilton
Blue Chameleon Investigations
Joe Hunter
Cannon Charitable Interests
Mark S. Jasmine, M.D.
Orthopedic Surgeon
John A. King, II
King Bee Properties
Jon Langford, M.D.
Charlotte Eye Ear Nose & Throat Assoc.
Ben Palmer
Concord Printing Co.
Kenny Propst
First Carolina Properties, Inc.
Richie Smits
Cabarrus Family Medicine, Concord
Steven Steinbacher, Chair
Cabarrus Brewing Company
Bob Suddreth
Wells Fargo
Timothy F. Vaughn
Hilbish Ford
Dean Wike
It's All About You Salon
Martin L. Young, Jr.
Young Cleaners