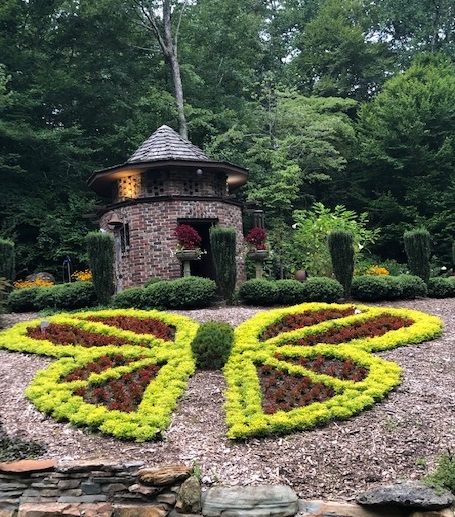 Mark your calendar for 6/6/20
&
Spread the word with
friends and family!
Last June, CVAN held a Garden Tour at the home of Carolyn and Bob Tucker. We are so glad that over 230 guests could come out to enjoy their beautiful and whimsical private gardens to benefit CVAN.
Carolyn Tucker said of the tour, "My garden displays a small part of the beauty and peace of God's creation. I am pleased that it can also be used to draw attention to CVAN as they show compassion and protection to battered women and their children who are in crisis situations."
All of us at CVAN are grateful to Carolyn and Bob Tucker for opening up their amazing gardens for the community and for the CVAN family to enjoy - all to help us provide our many services for battered women and children each day.

To see past Garden Tours click here.
Click here to Learn more about the Gardens