COVID-19 update:
CVAN Services:
Services still up and running: 24-Hour Hotline; Shelter Services; Court Program and Counseling through the Hotline.
Services by appointment: Outreach Center - go to Outreach Center page for details.
Services temporarily suspended: Support Groups; Jail Program; Teen Program.
CVAN Thrift Store:
The Store is re-opened for Donations and Shoppers: Tuesday – Saturday (we are not currently open Monday) Go to: Thrift Store page for new guidelines.
CVAN Events:
Updates on our August Women 4 Women Luncheon and our October Domestic Violence Awareness BBQ are on our Events Page

Thank you.
---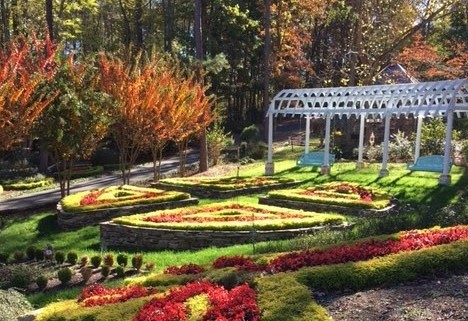 JOIN US!
Tucker Garden Tour

Saturday
6/4/22
9am – 3pm
Stroll the 12 gorgeous acres, we can all social distance.
All Walking Tour (no vans or golf carts)
No public restrooms
No tickets - Donation bucket at the entrance. You can also give online and pay ahead – click here to give now
Bring a friend, Spread the word, There is always something new!

All of us at CVAN are grateful to Carolyn and Bob Tucker for opening their amazing gardens for the community and for the CVAN family to enjoy - all to help us provide our many services for battered women and children each day.

To see past Garden Tours click here.
Click here to Learn more about the Gardens