COVID-19 update:
CVAN Services:
Services still up and running: 24-Hour Hotline; Shelter Services; Court Program and Counseling through the Hotline.
Services by appointment: Outreach Center - go to Outreach Center page for details.
Services temporarily suspended: Support Groups; Jail Program; Teen Program.
CVAN Thrift Store:
The Store is re-opened for Donations and Shoppers: Tuesday – Saturday (we are not currently open Monday) Go to: Thrift Store page for new guidelines.
CVAN Events:
Updates on our August Women 4 Women Luncheon and our October Domestic Violence Awareness BBQ are on our Events Page

Thank you.
---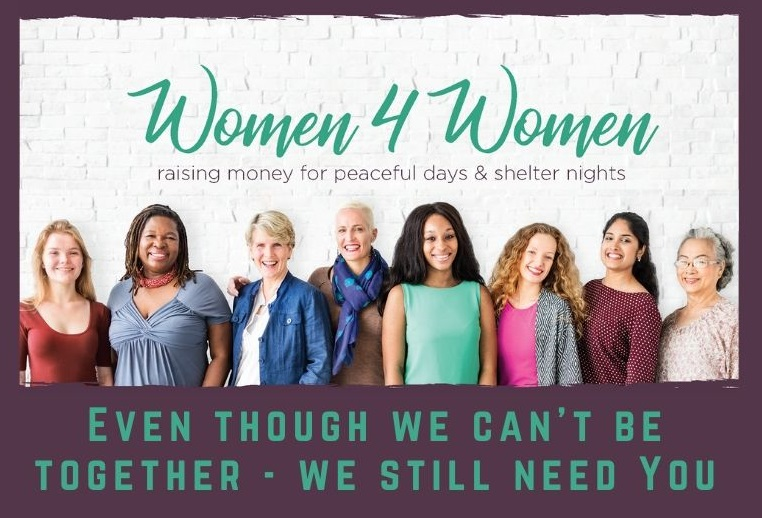 Alas, we couldn't gather together in 2021. Like you - we are disappointed, but we are not deterred.
We are still a Women 4 Women family. And together, we raised - $74,908.78! And, we are so grateful for the additional match from the Tucker Heart, Soul, Mind, and Strength Foundation!
We will be back together again, with stories to tell and hugs to share.
Save the Date - August 20th 2022!
And you can Click here for pictures from past events.
---
2021 Honorary Co-Chairs:
Carolyn Tucker
Jacqueline Tucker
Lisa Tucker
2021 Committee:

Hannah Templeton Cook, Co-Chair
Hair Dresser
Coretta Grant, Co-Chair
Novant Health
Christine Barrier
NC State, Cooperative Extension Service
Alicia Broadway
City of Concord
Gail Holding
Community Volunteer
Judy Stoy
Richard Petty Driving Experience, Retired
Deb Triece
Retired Educator, Retired
---